Anewalt's professional team can provide all that your established outdoor space needs to thrive, while continually adding beauty and value to your home or business.
When you join our Landscape Maintenance Program, we will schedule your property's care and maintenance at just the right times, both to retain its beautiful appearance and the good health of your plantings and lawn area. Every property is special, and Anewalt's is proud to treat each landscape with exactly what you need to keep things just the way you like them, with customizable services including:
Spring and fall clean-up,
Edging and mulching beds,
Mowing,
Shrub pruning,
Plant health care,
Lawn care,
Bed fertilization and maintenance,
Weed control, and
Other requested landscape services.
We are proud to offer:
Budget-friendly equal monthly payments,
One invoice and one payment each month,
Services performed at the best time to ensure quality results,
Discount payment options, and
Year-round price holds.
Lawn Care
"Keep it green!" 
To increase the health and vigor or your lawn, our customers have the choice of the Silver, Gold or Platinum Lawn Care Programs.
Silver – basic fertilization plus crab grass and weed control
Gold – includes the benefits of grub and insect control with granular pelletized dolomitic
Platinum – incorporates a fall aeration and seed.
Plant Health Care
"An ounce of protection is worth a pound of cure."
Protect your plants with…
INTEGRATED PEST MANAGEMENT FOR ORNAMENTAL TREES, SHRUBS & GROUNDCOVERS (5 VISIT PROGRAM)
A pest management program that provides control of the most common insect and mite problems that we encounter in the ornamental landscape. This program requires the help and participation of the property owner in such matters as watering and fertilization. The following features describe what should be expected by the property owner.
5 Visits during the most active periods for insects and mites, beginning in April and concluding in September
An Initial Evaluation and consultation will review the landscape and any pre-existing conditions will be discussed.
Inspections on every visit when our trained and licensed expert will examine all the plant material for the presence of insect, mite or disease activity and any other conditions that may require corrective action.
Control Treatments will be performed on the plant material that shows pest activity or plant material that is susceptible to an anticipated problem.
Minimal Pesticide use will result from the search and treat method of inspecting the plant material first and then treating only the plants that are infested, infected or are prone to problems in the near future.
Guaranteed Service assures you that we will do what we say and work with you to provide the highest quality landscape care available. We guarantee same day or next day response to questions or concerns. If a site visit is necessary, we will be there within 48 hours.
Written Reports are provided after each visit that includes our observations, recommendations and a description of the work performed.
Constant Cost Per Visit means that each visit costs the same no matter how much time or material our expert uses to properly treat the landscape.
Automatic Renewal will provide continuing, high quality care for the landscape.
During the year, we will advise the property owner of any additional services or treatments that are important for the maintenance and improvement of the landscape planting. Such recommendations may involve pruning, clean-up of leaves and debris, plant removals, watering and specialized treatments to control infrequent or uncommon pests. Let's Get Started! Anewalt's can create a customized maintenance program just for you!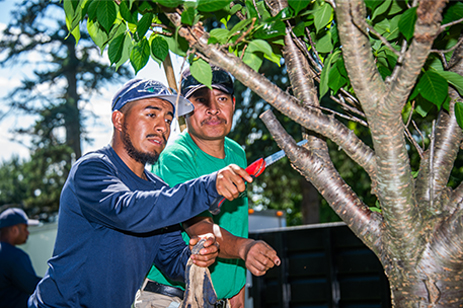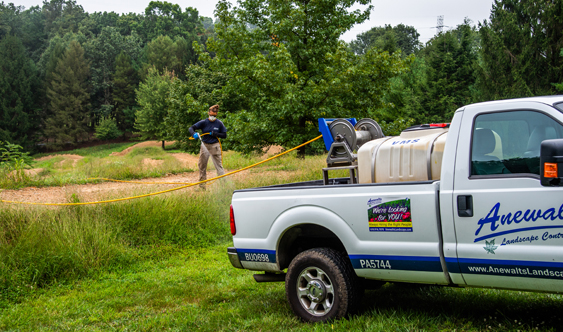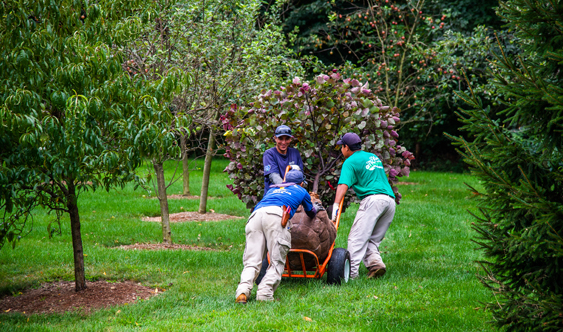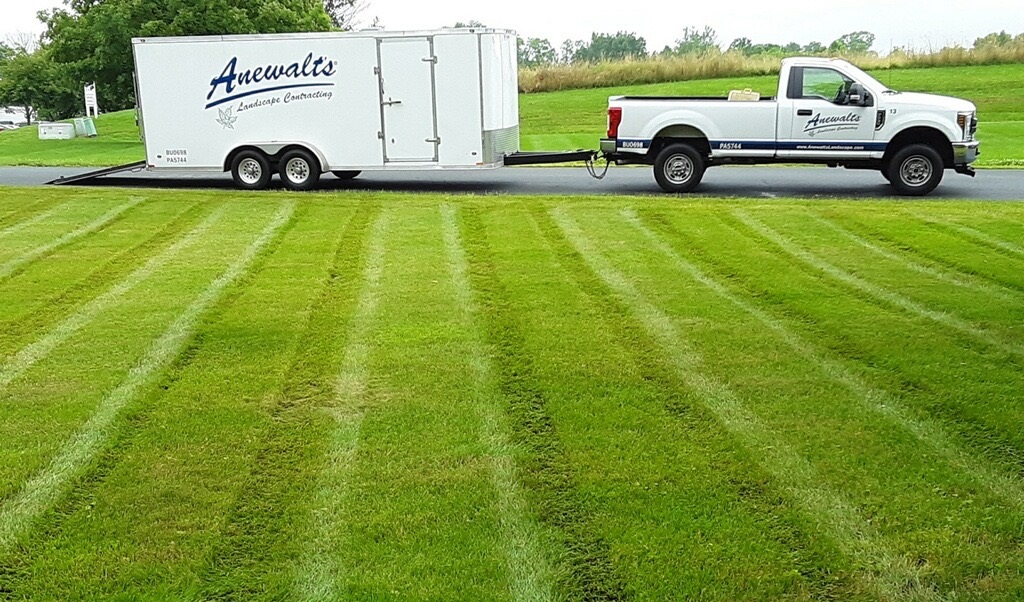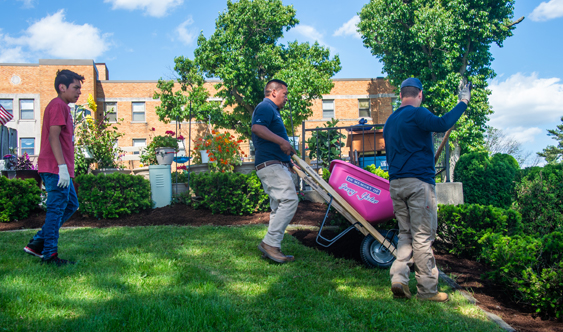 At Anewalt's, we pride ourselves on beautifying Pennsylvania, one yard at a time!